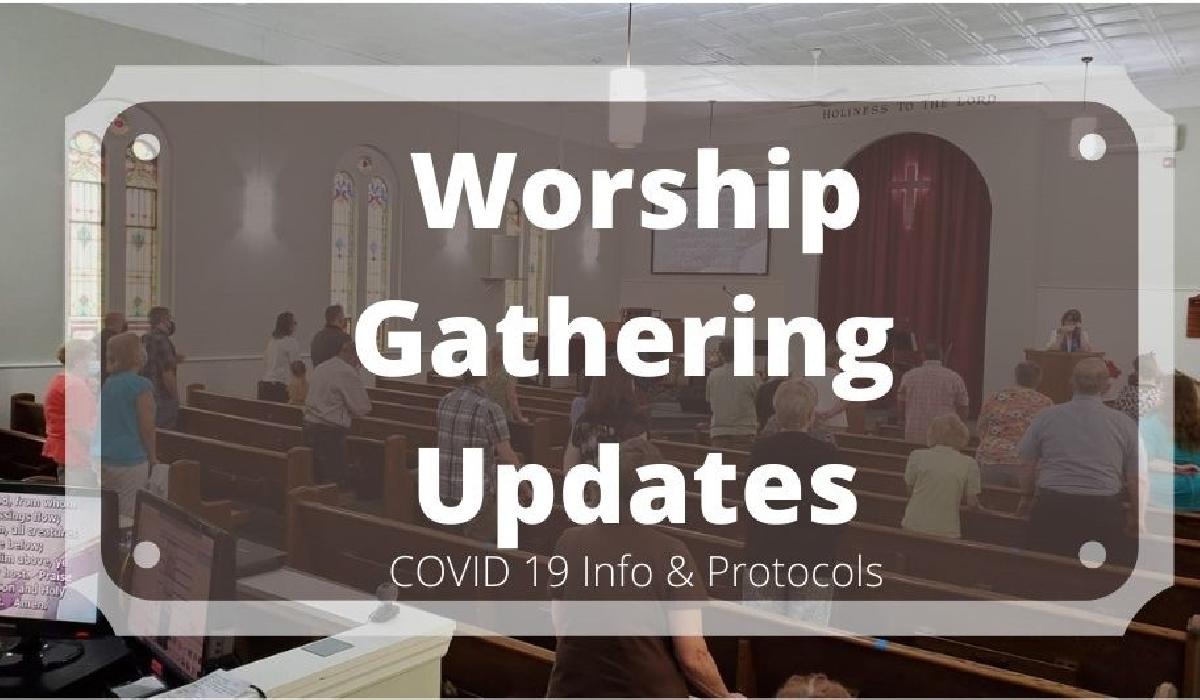 New COVID policies
As we continue to watch community COVID numbers, encourage vaccination, and strive to maintain social distancing, we will no longer require the wearing of masks during worship unless you are singing. 
Masks are now optional during our worship service. 
Please continue to monitor yourself for symptoms of illness and refrain from coming to church if you are ill. 
Please continue to be mindful of social distancing in the sanctuary and in Lippert Hall.
Thank you for your continued dedication to protect one another. Our prayers surround those being infected and for the way to be made clear for our area to get ahead of the curve early with what we are learning about this virus each day. Loving and caring for our neighbors and ourselves. That is what we do!
The ability to join into worship via Zoom is a permanent way to gather with one another in worship. It will not be discontinued. We are thankful that we are able to connect, worship, pray, and give glory to God in this way. 
The COVID task force will continue to adhere to the CDC and NYS recommendations, monitor the numbers of COVID transmission in our area, and seek session approval for any changes to these policies.
Updated 3/20/22
Copyright &copy 2022 ChurchTrac Software, Inc.